Day 1: Monday, November 14
8:00am – 9:00am
REGISTRATION OPENS
8:00am – 9:00am
NETWORKING BREAKFAST
9:00am – 9:15am
CONFERENCE CHAIR WELCOME REMARKS
Geno Prussakov, Influencer Marketing Days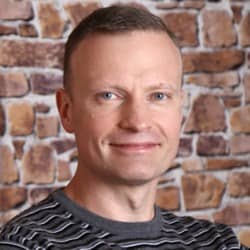 Geno Prussakov
Conference Chair
HOW TO WIN INFLUENCERS AND INFLUENCE CUSTOMERS
This presentation will help the audience understand what an influencer is, how to identify and measure influencers, how to partner with influencers, and the cost of leveraging influencers in the marketing ecosystem. The presentation will provide examples of influencers by type, how they affect other marketing efforts, and how best to manage influencer relationships to maximize results.
10:15am – 10:30am
EXHIBITS & MORNING COFFEE BREAK
10:30am – 11:15am
DIAMOND SPONSOR PRESENTATION
THE INNOVATION SHIFT TO EMPOWER EMERGING INFLUENCERS & BRANDS
In this session, attendees will hear from industry experts at the forefront of influencer marketing innovations. Adam Weiss, SVP of the Rakuten Marketing affiliate network (historically LinkShare), will speak alongside Curalate CEO, Apu Gupta, and Bloglovin VP, Kamiu Lee, to explore the trends and opportunities shaping the future of influencer marketing. Each will share insights from their unique perspectives, including data and successes that highlight the strategic creativity being demonstrated by brands and influencers today.
TOP LEGAL COMPLIANCE TIPS FOR ENGAGING INFLUENCERS
Influencers can very effective, however, it is that very effectiveness that bothers regulators as they are concerned that consumers cannot distinguish between genuine versus incentivized positive statements. Recent enforcement actions against agencies and marketers have highlighted the legal risks, but have also provided insight into acceptable practices. This session will examine the latest hot button issues for regulators and provide guidance to agencies, marketers and influencers how to best navigate the legal landscape.
"POWER MIDDLE" RISING
Most online influencers are not social media 'celebs,' but have a powerful influence over their dedicated followers who trust their information and advice. Meet the 'Power Middle' – influencers with an online audience of 10,000-250,000 followers who regularly engage with the influencer's content through various social channels. The 'rising power middle' is especially pertinent when discussing 'credentialed' health and wellness influencers. Hear a case study about an influencer marketing program that succeeded in 'influencing the influencers.'
2:35pm – 3:00pm
EXHIBITS & AFTERNOON BREAK
OPTIMIZING YOUR B2B INFLUENCER MARKETING PROGRAMS
Learn how SEMrush grew its user base through the power of influencer marketing. Go behind the scenes at this B2B SaaS platform to get fresh ideas on how to:
– Maximize influencer relationships across all channels
– Generate creative ways to involve influencers
– Get global reach with local strategies
– Amplify reach through content partnerships
– Manage micro-influencer campaigns at scale
SCALING YOUR INFLUENCER MARKETING GLOBALLY
Over the past year we grew our influencer-based program from an handful of Youtube channels to more than 2500 influencers in 20 countries and with an audience ranging from micro to celeb size. In this session we'll share the framework we use to evaluate different initiatives, how to find and engage the right influencers , the operational complexities, the economics, and few tips we learned along the way.
SOLVING PROBLEMS AND CREATING EFFICIENCIES IN INFLUENCER CAMPAIGNS
Whether you work with a small number of influencers on a campaign of hundreds all at once, there's a lot that can go wrong. From defective products or shipping issues from your brand, to posts from influencers that don't reflect brand messaging or don't follow instructions, you may find a campaign requiring more time and energy than it's worth. This session lays out strategies to turn a potential disaster into a relationship win and build more efficient campaigns. Learn how to fix mistakes quickly and preserve the relationship. Plus find out how to create campaign materials to avoid potential obstacles before they happen and screening techniques to find the most reliable influencers.
4:40pm – 4:45pm
DAY 1 CLOSING REMARKS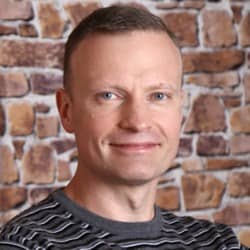 Geno Prussakov
Conference Chair
8:00am – 9:00am
REGISTRATION RE-OPENS
8:00am – 9:00am
NETWORKING BREAKFAST
9:00am – 9:15am
CONFERENCE CHAIR MORNING REMARKS
Geno Prussakov, Influencer Marketing Days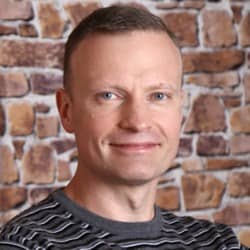 Geno Prussakov
Conference Chair
BACKSTAGE TOUR: HOW TO BUILD BRANDS WITH INFLUENCE & PACK THE HOUSE IN 3D
Join us on a backstage guided tour through a range of insider relationships with a variety of companies – all from a personal perspective as a brand influencer, affiliate marketer, social media community leader, mom blogger, brand management consultant and digital marketing expert. Learn what to do and what not to do in 3D: digitally, directly and dynamically. Find out what influencers really want you to know as you discover best practices in influencer marketing – and management. You'll walk away with a 3D strategic plan outline to start or upgrade to a Broadway-worthy influencer marketing campaign RN [right now]!
10:00am – 10:20am
GOLD SPONSOR PRESENTATION
10:25am – 10:45am
GOLD SPONSOR PRESENTATION
10:45am – 11:15am
EXHIBITS & MORNING COFFEE BREAK
INFLUENCER OUTREACH, ONBOARDING, ACTIVATION & MOTIVATION: HISTORY & HOW-TO
A how-to on strategies that I've seen both work and fail, in over 10 years of experience working with influencers on mediums such as blogs, social media, and now the new era of Snapchat, Instagram and others. Tips include how to successfully recruit AND activate an influencer for your brand – as well as how to keep them active and legal. You'll get a first hand account of how we got to where we are with influencers, and learn the mistakes that we should all never repeat!
GOING BEYOND THE CELEBRITY – IDENTIFYING YOUR INFLUENCERS
The session will cover methods of discovering your ideal influencers particularly for brands away from the mainstream consumer markets; and looking at how Influence Marketing is more complex than simply allying your brand to 'Celebrities' in Twitter or Instagram.
Highly focused experts such as bloggers or niche affiliate partners in your market sector can provide a brand with much greater longevity without the potential for being associated with inappropriate 'celebrity news'.
NEGOTIATING WITH INFLUENCERS
This session will dive into a case study that showcases the process of motivating influential bloggers to turn into affiliate marketers. The presentation will specifically focus on the negotiation portion of the case study to give merchants/advertisers practical instructions on setting budgets and sticking to them while accomplishing their goals.
2:35pm – 3:00pm
EXHIBITS & AFTERNOON BREAK
THE ANSWER TO THE SHIFTING DIGITAL LANDSCAPE – INFLUENCER MARKETING
11 years ago when YouTube emerged, no one anticipated it would play a large role in the downturn of television programming. As viewership of YouTube grew, and consumers grew accustomed to a "get it now" mentality around video content, DVRs and On-Demand streaming also grew in popularity. Because of this, advertisers began to lose viewership of the long lauded television ad. As a result, digital marketing flourished, and soon marketers around the world entered into bidding wars for digital ad space. Banner, preroll and paid search ads flooded the market, oftentimes bombarding consumers with content they weren't only uninterested in, but all-together disrupted their digital experience. Now, we see the same transition that shocked the television space happening digitally. As the number of ad blocking software downloads shoot through the roof, advertisers are turning to new opportunities to get their products in front of the consumer seamlessly and on their own terms. The answer, is influencer marketing.
TRANSITIONING INFLUENCERS FROM STORYTELLING TO SELLING
Many influencers began their career due to a passion for writing and engaging. While this passion creates a successful influencer, it can present challenges in optimizing the influencer and brand relationship. This presentation will discuss how to educate and guide an influencer to get active consumers to your site versus an interesting story staring your brand. We will discuss how to engage with influencers in this business discussion without jeopardizing the relationship or risking the loss of authenticity of the influencer. In addition, tools will be provided to assist in mainstreaming this process.
HOW TO TURN YOUR INFLUENCER PARTNERS INTO REVENUE-GENERATING PUBLISHERS
Transform underperforming and time-consuming influencer marketing efforts into a turnkey, revenue-generating channel for your brand. Lindsay Hittman, President of BrandCycle Inc., will share best practices and insider tricks to help you recruit and engage top influencers, prioritize and manage VIP commission rates and cookie lengths, use affiliate technology to manage mid- and long-tail influencers, and discuss ways you can develop promotional merchandise, strategic content and exclusive promotions that appeal specifically to your influencer partners.
4:40pm – 4:45pm
CONFERENCE CHAIR CLOSING REMARKS
Geno Prussakov, Influencer Marketing Days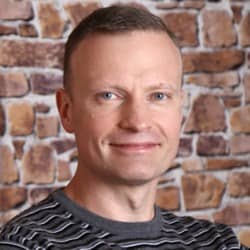 Geno Prussakov
Conference Chair